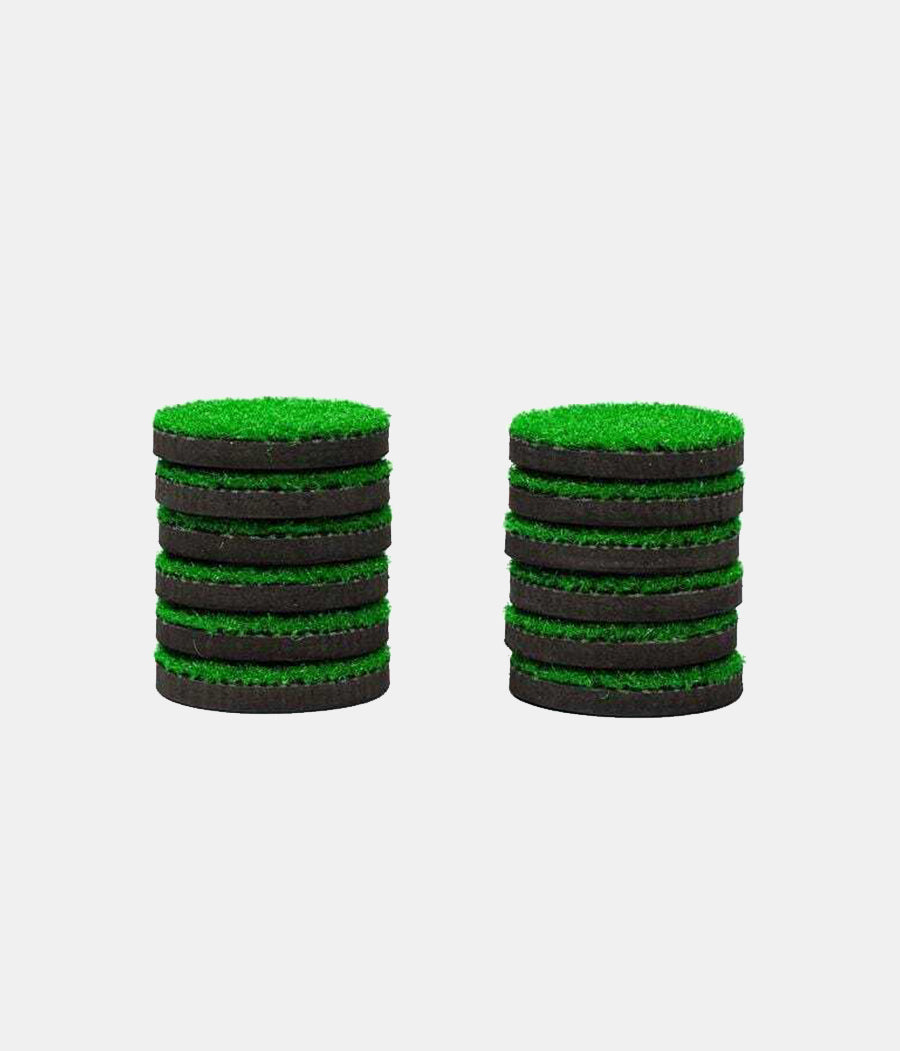 Free U.S. Shipping Over $100
Orders Ship within 1 Business Day
In order to get the most out of your PutterBall outdoor golf game, it's important to have the correct number of turf hole covers. If you're missing one or two, it can make the game much more difficult, which is why we offer a set of 12 turf hole covers! Gone are the days of trying to keep track of which holes are out of play. Order your turf hole covers from PutterBall today!

The Details
Set of 12 replacement PutterBall hole covers
We pride ourselves on two things: the craftsmanship of our products, and our commitment to never screw over our customers.
The Mulligan Guarantee covers both: so, if for some reason you're not fully satisfied with what you got, you can return any U Suck at Golf product for a full refund within a year.
All orders ship out within 1 business day (via UPS ground and USPS priority) You'll get a confirmation email immediately after you order, and another one with tracking info once it ships.