U Suck at Golf was founded by two golf fanboys who went looking for gear as entertaining and irreverent as the game itself...and couldn't find it. So they made it.
What began as a funny logo on a polo has turned into a robust product line that rages against stereotypical, stuffy golf goods (and anyone who insists that's the "right" way to play).

But no matter how much we grow, our mission remains the same: to break 80. Oh wait, that's our personal mission. Our brand mission is to bring as much fun to the course as Happy Gilmore brought to the tour. We just do it through entertaining, innovative products instead. And it goes without saying that everything we make is high quality. We'd never make something mediocre just to take your money—we save that kind of gambling for the course.

At the end of the day we're exactly like our customers: just normal people trying to get some (okay a ton) of golf in. Welcome to the madness: the only thing we can promise besides excellent products and aggressively-attentive customer service is that you'll never be bored around here.
We're made of good stuff.
Inside and out (aww!). No but seriously, our proprietary PLAYHARD™ fabric is so talented that if it were a golfer, you'd hate him.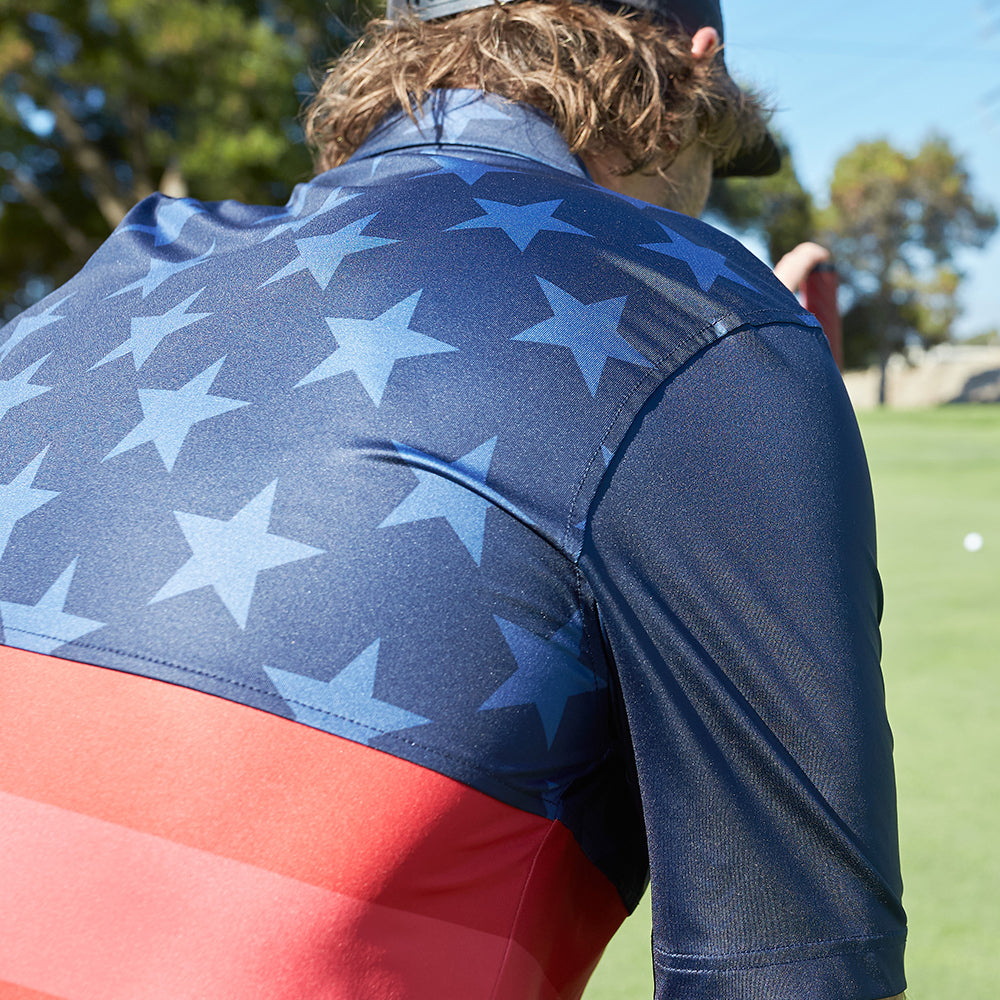 Comfort Fit
Feels laid back, looks buttoned up.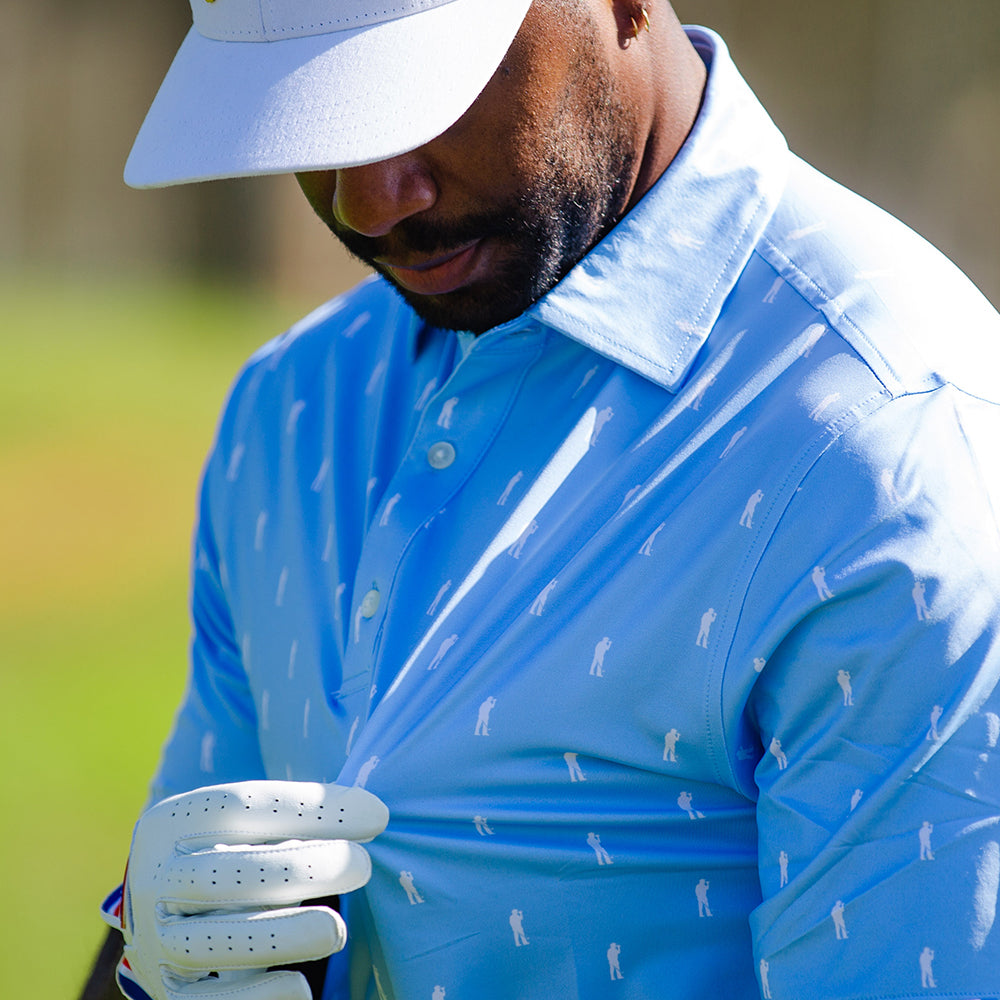 Four Way Stretch
Flexes and stretches with every move you make (good or bad).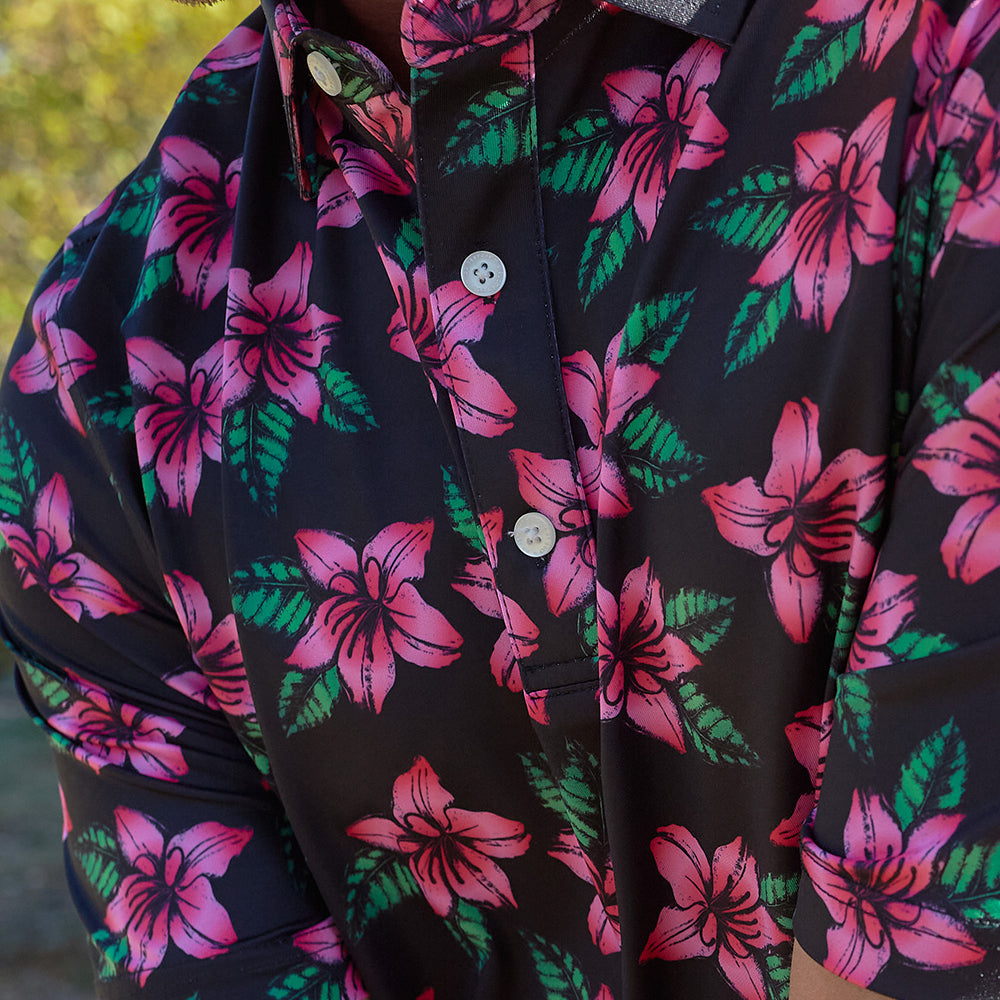 Moisture Wicking
Resistant to sweat, spills, weather, odor, and that poor attempt at shotgunning a beer.
Polos
These showboating sons of b*tches are good and they know it. We tried to tame their ego, but since they're boasting our lightweight, moisture-wicking PLAYHARD® fabric, a relaxed yet classic fit, and an array of U Suck at Golf-approved colors and styles...we just gave up. Get your mitts on one and you'll understand why they're our hero product and why the game's finest players (and not so finest) swear by them.
Look at these beautiful idiots.